Though I have written a post on this before but because of
the large number of requests from unique people who are using E303 modems and E585c wifi locked modem, I had
to write something about it ago.
Mean while, for those who have submitted their imei number
before, kindly check if this imei look like your own and pick your unlock code;
861862007937262=65846663
86361901734370= 81942028
867648010554069=91380954
863791010726693=87775893
866452011116148=97368325 862733015144812=10904913
868988010866777=33955872
863621015730830=33937124
861320001268945=98667332 868988011943385=32325056
The new algorithm code writer use in unlocking the new E303 modems is a
server base script; so unfortunately I got some little challenges with mine
but engineers are currently working on restoring it back. So to get your unlock
code faster instead of waiting for me, I will refer us to
www.modemunlock.com
to get your unlock
code immediately. Once you get to the site, just drop your imei number and the
guy will provide you with your unlock code within 48hrs.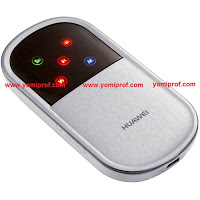 For those who are using MF190, MF100, E637 etc, I can help
you with Dc unlocker client to unlock your modem with understandable guidelines
on how to go about it. Those who are using wifi modem like E585, E585C, E5830,
E5832 etc, you need DC unlocker client and
revskills
to unlock such wifi
modem
.
How Can I Unlock My E585, E585C, E5830, E5832
1.
Request for DC unlocker client via the comment
box at the same time, download
revskills here
2.
From the request, it will contain detail
explanations on how to go about unlocking your wifi modem with the two software's.
NB
: Please if you are going to drop your email adds, use
this format e.g something [@]
yahoo.com in order to avoid spambot from sending
spam messages
to our
mails. Please if it's not in that format I won't publish your comments.