I can perceive the spirit of the 'ember months so strong and I
know within me that there are better days ahead… Regardless of what you are
passing through, don't give up on your dream; quitters never win, and winners
never quit. You may not be where you want to be now but you are not where you
use to be. Don't give up, keep pressing on!
I'll quickly review the best internet plan for all devices
in October 2014 because it's important and necessary you choose the best plan
that suite your device.
Airtel NG:
Despite the fact that Airtel Nigeria introduced
Android Internet Subscription
(AIS) some couples of Months ago, I can't really
say how many
Android
users genuinely make use of this plan; though I heard it
doesn't zap data but I've not personally tested the plan.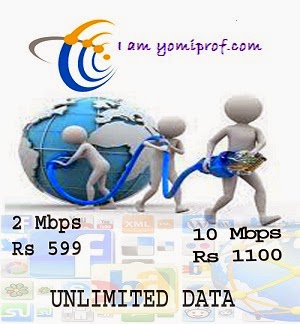 This plan is suitable for Airtel die hard Android fans, just like some people will kill
themselves if there favorites club loses. AIS gives you 2Gb for N2,000; and to
subscribe, dial *141*200#
The normal Airtel Blackberry Plan still rocks on all device
but it's no longer 4GB but 2GB for N1,500. It doesn't zapp data on Personal
Computers and Nokia XL devices only. It zaps on iPhone/iPad devices.
Glo NG
: This network is fast, cheap and reliable… If Glo
network is not fast in your locality, it's either you are living in cloud 9 or
15 because all the places have been to, Glo network seems stronger. It's no longer
news that
Glo Bis
rocks on all eligible
Android device
and I'm getting to love
it the more because my
11.2GB
is going to expire
Dec 2, 2014
.
Glo Blackberry Plan
works effectively on all Android that
succeeded in tweaking their
IMEI
to Blackberry
IMEI
. It gives you
3GB
for
N1,000
. However, It doesn't work on iPhone/iPad devices directly except when
tethered from Blackberry 10 or Android device.
One thing I love about this Glo Network is that it also
gives me 200% bonus each time I recharge to call any network at will. Meaning,
if I rechargeN1,000, I get N2,000 extra making it 3k. If you are not using glo,
then you've not yet started your internet surfing journey. To subscribe for Glo
Bis, send Comonth to 777 and it will be activated for you.
MTN:
I don't need to write more about this because you are
being constantly updated about it. To be sincere, the
Best MTN Data Plan
so far
is getting it from third party resellers. Though,
MTN Night plan
still rocks
during the day with the aid of OpenVPN but I'll advice you buy from 3rd
party agents.
Why Should I Buy MTN Data From Third Party Agent?
==>Because it works on all device including iPhone/iPads
and Blackberry10
==>It's cheap and doesn't zap data like the conventional
Mtn data
==>It is very fast in a 3.5g network area.
How Can I get it?
Well, I can only recommend one person at the moment because
he has been tested and trusted in person of MarJoe…
click here
to see how he
sells.
Etisalat NG:
This network is also unique and fast in some
locations and I know that I've
etisalat
fans indoor here. Though etisalat newly
introduce a plan that gives you 1GB for 2k but I still feel it a kind of
expensive. However, there are reliable third party agent that sells etisalat
data at a more cheaper price than what is obtainable. Like getting
1GB
for
N1,500.
This plans works on all devices including window phones,
iPhones and BB10. Well, you can contact Trianzer for more info on Etisalat Data
Plan.
But wait a minutes, Etisalat PayG rocks unlimited, if you
are not careful, it will turn your sim into Eti Magic Sim.
How Can I Activate Eti Unlimited?
==>Get an Etisalat simcard
preferably easycliq or migrate to easycliq
by dialing *244*1#
==>Dail *229*5*7# and wait till you receive a message like this
"you are on the etisalat Paygo Pulse browsing
will attract #15 per 5min"
==>Once you receive the message, go head
and load #100 airtime and you will be given 5mb
==>Open your browser and start
downloading your favorites. Exactly 55min, your connection will stop just
disconnect and connect again to enjoy it back.
==>Your #100 will not be touched you
can also use *228# to check your data balance all you should see there is
0.48mb
But remember don't visit any streaming
site ooo… hmm!
The ball is now in your court… and you can choose to play it how you like. You've got any question for me? Then ask.