Don't dull yourself; you can
always get free 250MB from MTN Nigeria. It all boils down to the power of imei
tweaking. I know a lot of you are not new to IMEI tweaking, so if you've got a
free MTN Sim, you can always rock this with the simple procedures below. From Infinix zero to infinix hot, now it is
NOKIA…
Gobe is when you try to tweak your IMEI and it says "command is not
allowed in userbuild" or you can't find CDS information.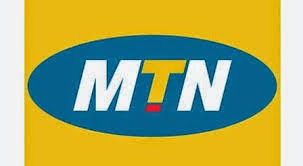 How Can I
Activate MTN GB?

==> Get a new sim or use an
existing sim, but migrate to True talk by dialing *400#
==> Tweak your MTN sim1 IMEI
using the first 867648010. If
you are new to this IMEI tweaking, Click here to see how to tweak your IMEI
==>Go to imei.info and choose imei analyzer
==>Add 5 digits of your choice and imei analyzer will generate the check digit for you. Once you are done generating, tweak it to your phone. Should in case you don't know how to tweak it to your phone, Click here
Restart Your phone or switch to
Airplane Mode for 10secs…
==> Send NOKIA to 131
==>After You have been granted
the 250mb, dial *559# and see the miracle sleeping in your device.
NOTE: The more You tweak your imei,
the more your MB accumulates…. So don't dull yourself… bobo's are not smiling.
Don't starve your device of data anymore.