If you are using an
Android device
, it will be very paramount
you have this must install app on your device or else you have not started yet.
Whether you like it or not, you never can tell what might happen in the next
minute with your device but before it happen, you can as well take
precautionary measures just like setting a trap for that stubborn rat inside
your kitchen.
I have come across series of occasion where android phone
get missing with valuable documents inside but because of ignorance, the owner
just let go. This morning I'll show your two easy ways you can recover your
android device if at all it went missing.
How Can I Recover My Stolen Android Phone?
Mobile Defense: Just
like the way the name goes, it defend your mobile and you can download it from
Android market. Once Mobile Defense has been installed, it will run silently in
the background so nobody will ever know it is installed.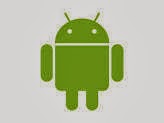 ==>In the event that you lose
your phone, head to the Mobile
Defense online dashboard and log in with your account. Click the Map tab to open the remote
controls.
==>On the right side of the
screen, you will see any phones you have registered with Mobile Defense. Click Connect to Phone to activate the
Mobile Defense software.

When a connection has been
established, you will see your phone's location embedded in a Google Map. With
this menu, you can view details about your phone and issue commands. Since this
is based off of Google Maps.
Where Is My Droid: This is
another great application that works similar to Mobile defense. With the Where's My
Droid application, you can easily find your phone (even if
it's on vibrate or silent mode) by texting it a special code. When your phone
receives the code, it will play an alert at maximum volume until you discover
the missing phone.
Just explore any of the app above and you are good to go.