‎Though we are earnestly waiting for the
InfinixHottestOne
to be reveal and I guess her ram is just to much for bobo's to handle, the
launch date is 18th of August, next week, it is a promising device.
This is a sneak preview coming from an insider since no one
knows nothing about the spec yet.
 #thehottestone is an
upgraded version of the
Infinix Hot
to continue the success of the HOT series.
"We all know this device will be launched this
month,  as I was one of those that
offloaded the 1st set of shipments into a warehouse in Lagos."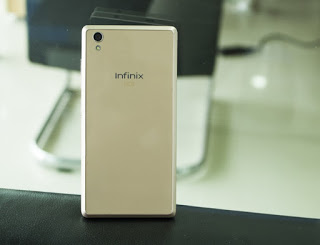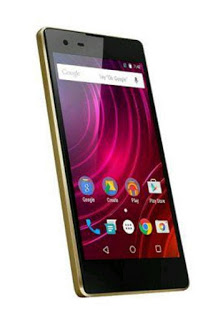 I had a sneak preview of the phone and fortunately I took
one picture as the device specs and images are being guarded very closely. I
know it comes with double sided glass just like the Infinix Zero with glossy
material & finishing.
Since #THEHOTTESTONE is an improvement of the Infinix Hot,
it will definitely offer more than the HOT.
The screen is 5.0 inches with HD 720*1280 resolution. It's
also IPS display with Touch Panel Technology.
It is expect to come with 2GB ram with Quad core 1.3GHz
Processor  as labelled on the pack to deliver very quick responses to
required processes. Come to think of it, it's as if Infinix is making 2GB ram a
standard on all their latest models now, Zero2 and HotNote Pro come with 2GB
ram.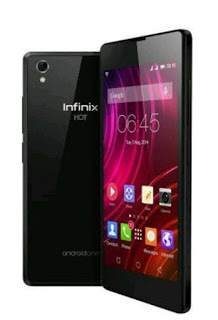 The rear Camera is 8MP with LED
flash and the Front Camera is 2MP and also equipped with Face beauty feature to
deliver perfect Selfies and Images. 
Judging by images I have seen taken with Infinix Hot, this
camera will be much better with sharper, crisper and more detailed images.
Probably something like what you will get with the Hot Note or better because
of the Brand New Operating system that will power #TheHottestOne.
Well, the truth is, the price won't be high as expected cos
infinix always beat our expectation, the launch date is on
18th of
August 2015  3PM – 7PM
(Next week Tuesday), if you are closeby, kindly attend and give us
more info on it.
Image Credit: engineroom007 of Nairaland