This is what I've been
praying for instead of some unscrupulous element invading and bombarding my
privacy with unsolicited SMS that is capable of sending one early into 2016.

I know you are tired of MTN,
Airtel, Glo and their younger brother Etisalat sending you unsolicited SMS
every morning. The most annoying aspect now is that one yeyecious number from
MTN, Airtel and Glo now calls me every morning and night. Cheiiii! This madness
must stop.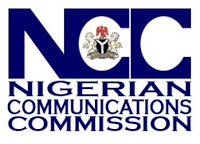 Nigerian Communication
Commission (NCC) in a bit to coordinate the activities of Telco's in Nigeria
yesterday said they are taking steps to develop a regulation that will deal
with unsolicited text messages and illegal data charges by Telco's.
This is going to be a good
move if they can do it on time because the rate at which Airtel BIS charges "no
be here oooo", just as if they are sucking Hollandia Youghout with your data.
Now I can boldly say NCC is working.