To be candid with you, if I'm among
WhatsApp
management team,
we should be worried by now because the word Number 2 doesn't exist in Google
dictionary, they always want to be number one. I'm already loving this Google
Allo IM app must especially the Google virtual assistant.
Google Allo
is more than a messaging app, you can chat with
friends on Android and iOS, send videos and pictures, stickers etc… What even
makes it more unique is the Google Virtual assistant added to it.
Setting up Allo
It is pretty easy to set up after download, add your phone number,
and a verification code will be sent to it, after which you'll be required to add your profile picture and username… You are now set.
Google Virtual Assistant.
Thumbs up to Google assistant, it is a more smarter and
chatty version of Google Now.
You can actually talk right to the Assistant in a private
conversation, or summon it in the middle of a chat with friends by typing
@google and asking it a question. I've found Assistant to be most useful when
talking to it in a private chat. If you have something you need to ask, just
ask away. The Assistant chat bot will then send you the best result it can, and
you can send it followup questions if you'd like.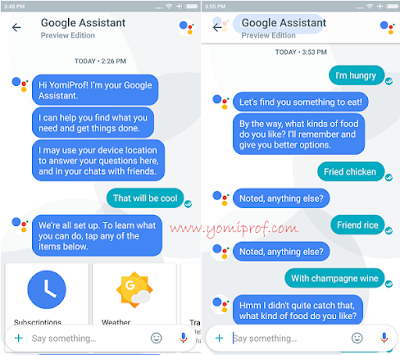 You can have conversation with the assistant about anything
and it will give you cute replies. If you are bored, the assistant can spice up
your day.
Security
You can use Allo in incognito mode, where your text messages
will not be logged and the chat gets fully encrypted. To go incognito mode,
Open Allo>>Start new chart and start incognito chat.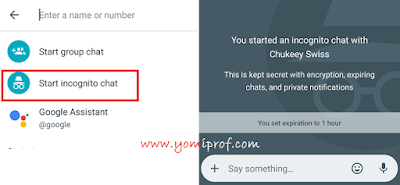 In all, Google should have bundle Duo into Allo since Video
calling is one feature that is not available on whatsapp messenger and it will
have given them super edge over WhatsApp IM. Though we are still waiting for
more improvement on Google virtual assistant.
The question now is, who is going to convince who to switch
to Allo?