Smile Telecoms Holdings Limited, has
urged a review of the acquisition of 9Mobile network.
It faulted the process, in which Barclays
Africa, announced
Teleology
Holdings as the preferred bidder, and has called
for a process review to ensure transparency.
Smile Telecoms expressed disappointment at the manner, in which the
selection process for the preferred bidder and reserved bidder was conducted.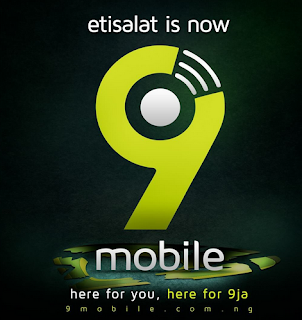 According to the company, the selection of the preferred bidder was
announced before the deadline of February 26, 2018, as set out in the process
letter.
To ensure
transparency in the bid process, Smile requested Barclays Africa to urgently
provide a "practicable with verifiable (and preferably third-party
authenticated) proof" that the party that has been selected as preferred bidder
has indeed satisfied all the conditions precedent to that selection.
However, a letter dated February 26, 2018, Barclays Africa replied Smile
Telecoms, and promised to "be in touch with Smile to discuss any updates on the
transaction, to the extent considered necessary."
It was further leant that Barclays Africa's letter evaded the critical
issues of due process and eligibility in announcing the preferred bidder.
Barclays Africa had in a letter to Teleol
o
gy, mandated it to pay a
non-refundable cash deposit of $50 million within 21 days from the date
of the letter, dated February 21, 2018, or lose the bid to the reserved
bidder, Smile Telecoms Limited.