Just last week,
mock-up render
of Nokia 9 was revealed
online from a trusted source who normally leaked upcoming Nokia phones and
Lumia before they're launched. Here is another render of Nokia 9
would come with a bezel-less design and not only that, would
also utilise an edge-to-edge design with 3D glass at the back.
The source claims that the size may be around 5.5-inch. And
from what we've heard, the display will be OLED and resolution QHD.
The Nokia 9 is expected to feature a Carl Zeiss
dual camera setup, and will have better camera than Nokia 8 and rumored to come
with that Nokia 9 will come with 6GB/8GB RAM, 128GB ROM, IP68 certification and
may probably feature an Iris scanner.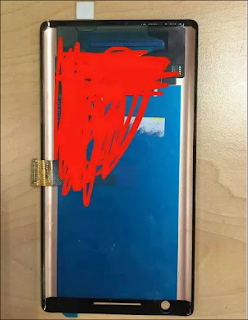 My fear is not the specification of Nokia 9 nor the
benzel-less display that is expected or the edge to edge design but the cost of getting Nokia 9. If Nokia 8
cost about N296,499 on popular stores, how much do
you think Nokia 9 will cost? Might even be more expensive than iPhone X.