Telegram has launched a login widget for websites aimed at enabling
communication between businesses and users.

According to Telegram, "When you use Telegram login for the first time, our
widget asks for your phone number and sends you a confirmation message via
Telegram to authorize your browser,"
"Once this is done, you get a two-click login on every website that supports
signing in with Telegram."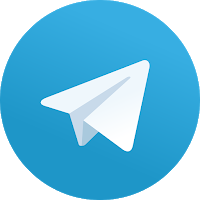 Logging in will send your Telegram name, username, and your profile picture
to the website owner. Your phone number remains hidden.
The website can also request permission to send you messages.
After each login, Telegram said it will send you a summary message about the
permissions you have granted and the data you've passed to the website owner.
You can revoke the authorization by tapping the appropriate button under the
login summary.
The company said this login tool is the first phase of the Telegram ID
project, which it will roll out during 2018.
If you are a website owner, you can check here to see how the telegram
widget work.