A Factory reset is a hard reset that would eventually restore you phone back to the factory settings erasing the user data and settings while not messing up with the SD card and the System partition. Doing a factory reset has some advantages for a few purposes.
In some circumstances it can even be handy to just start over especially if you have some minor issues and you assume the issues are Data related. If rooted, it's a great way to wipe the Data and Cache area's to prepare to change the ROM of the device.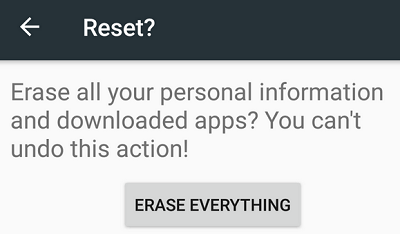 Factory reset in phones are just like brainwashing human beings with shock treatment.
It's a function which Android provides to handle situations like:
If your smartphone is lagging too often.
Your phone is filled with adds
If some kind of virus has gripped your phone. Etc.
Factory reset usually is harmless for a couple of times, but resetting phone too often, I mean who would like to wipe their data to often?
Doing this on your phone can potentially get rid of lot of problems plaguing your handset, and is sometimes even the only option when things go terribly wrong.
We'd like to ask our readers how often do you factory reset your phone? Share us your experience using the comment box below.