Hello everyone, I want to present the do it yourself method
of unlocking your
Huawei Modem
. I believe in teaching people how to fish instead
of giving them fish to eat. For quite some times now, most people have been
having issues with unlocking their latest Huawei modems.
This morning, I will not only give you an unlock code for
your
E303 Modem
but also show you how to generate an unlock code for others who
are likely to be having a similar challenge. In other words, I'm about to make
you the boss of your modem network. Just seat tight and ride with me as I lunch
you into the realm of do it yourself way of unlocking your
Modem
.
How Can I Unlock My Huawei Modem By My Self?
===>Click on Log in button

===> Log in with your
Gmail
account (If you don't have
any, you can open one for yourself)
===>You will be redirected to google + profile, so if
your hav'nt sign up for Google plus, you can easily do that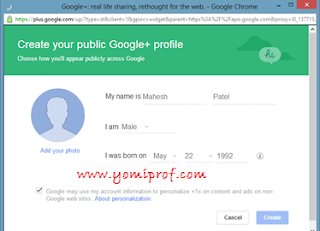 ===>Accept the Terms and Condition
===>Now, you will see the Imei and Model Number box as
seen in the image below, write down your 15 digits IMEI number and the model in
the box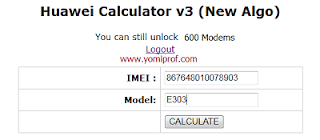 ===> Click on calculate
===>Click on google+ to see the your new unlock code and
flash code.
===>Finally, you will see your unlock code for the new Algo
in Red and the old Algo in green.

 That is it friends. For my Glo users, your own case is to either to downgrade or upgrade the firmware before you can turn you GloNetpro into a prostitute.
It will be a transitional enigma to go and pay any unscrupulous element some peanut to unlock your modem for you when you can do it yourself.
I know you've got comments for me… Keep it rolling in.