In the journey of
smartphones, data usage cannot be sidelined. What fuel subsidy is to car is
what data subsidy is to your smartphone. This December, it will be paramount to
know the cheapest data to go for your smart device.

MTN: For the past few weeks,
MTN music plus has been performing wonders with just few settings. It rocks
like thunder both on psiphone and sas.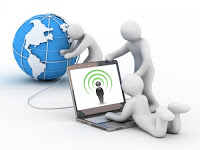 How Can I get The Unlimited
Music Plus?
Go to your message and send
Music to 5900>>> Dial *559*2# to check your balance.
Then go to your simple
android server.
•••Injection query/url= http://musicplus.mtnonline.com
•••Injection host= musicplus.mtnonline.com
•••Proxy host =10.199.212.2
•••Proxy port=8080
•••Connection Timeout=10
•••Injection type=Inject
•••log level=debug
•••Buffer size=8092
Go to your phone settings,
create a new apn with the below proxy info
•••Proxy =127.0.0.1
•••Port=8080
•••Apn type=default
•••Apn= web.gprs.mtnnigeria.net
To power all your apps,
download Proxy droid or Auto proxy and thus use the settings below for any of
them…
•••proxy=127.0.0.1
•••Port=8080
The moment you noticed that
you've exhausted your 150mb, text d to 5900 and you'll be given another
150mb… Check your balance and connect again. Once it's exhausted again, send
Cancel7d to 5900, wait for their reply and then send d again to 5900. Keep
repeating the process until you are tired of surfing.
Mtn 1GB data for N1,200 still
rocks from 3rd party sellers and I'll only recommend this if you are not much
of a data user.
Airtel NG: this guys have
been busy improving the delivery of their data network even though their normal
android plan and blackberry plan still discharge like a retired battery.
But if you are more of
YouTube streamer or you just love to download heavy files like season movies
and all that, then I'll recommend you go for Airtel timely bases data plan.
You can get 5min for N15,
10min for N30, 30min for N90 and 60min for N180.
Dial *439# and follow the
prompts.
Airtel N100 for 1GB: this
package is the sweetest out of all Airtel NG data packages. It charges normally
and doesn't zap like the forbidden data plan. The most interesting aspect is
that you can accumulate the plan and the espiry date will automatically be
extended. 
Meaning you can get 5GB for
N500 …and the date will automatically be extended. It's only usable during
weekends.
Glo: well, nothing much to
say about glo other than the earth-mighty 12GB for N3,500. If you are a PC
user, or you normally tether your internet to more than two devices, then this
plan will be suitable for you.
It currently work on all androids,
PC, Blackberry10 devices but I'm not sure about iOS users.
How Can I Get This Package?
It's simple, send me a mail
and I'll forward the info to you.
Etisalat NG: If you have a
superb network signal in your location then you go go for Eti plan of 2gb for
N2,000 or 1GB for N1,000.
Dial *229*2*9# to get the 2gb
or dial *229*2*7# for 1gb plan and it works in all devices.
Ntel: we have been waiting
for this guys for the past few weeks but I don't know if they are scared to
launch or they are being threatened by existing telecom company's cos even
their site is still down. Or have they launched in your area? Tell us how good
their network is.