This I really love when something creative is coming out of
Naija… this is not only creative but also beneficial to everyone. We are
gradually going past the era where you need to seat in front of your TV to
watch a particular
TV
channel, now with the aid of your smart device, right
inside your car, you can tune in to
Silverbird
or any other channels. This is
technology at its peak.
Smarta Naija is a simple and easy to use Android application
that allows you to watch popular Nigerian TV stations, Nollywood movies, News, Entertainment
and sport updates right from your smartphone.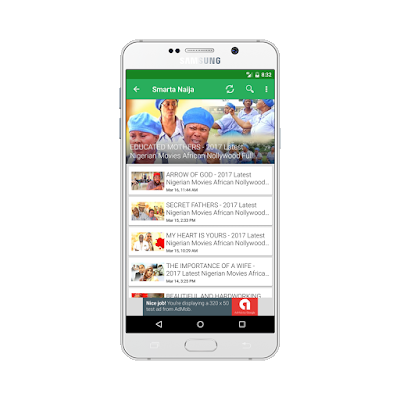 It also has more than 40 FM stations you can tune to at any
time.
Who Should Download it?
Every eligible smartphones running Android OS.
Where Can I Download it?
I must confess, its a promising application. Try it out and let's hear your feedback on this