WhatsApp is not just adding more features to the most popular instant messenger, but also improving on existing features. Now we have WhatsApp lock recording.
Just few days ago, the popular messaging app released an update to beta users on number changes that allows you to switch your number, migrates the data to the new number preserving the chat history and will be automatically gets added to the groups that the old number is present and notifies group members. You also have the option to choose between those you wish to notify about your number change.
Today, the latest version of WhatsApp beta version 2.18.102 on Android has been updated with the Lock Recording Feature.
Locked Recording Feature: Once your audio is locked, you can record while navigating through your chats history. Before now, you'll have to hold down your microphone to record your audio before sending to recipient.
To show it, you will have to tap the "microphone" icon in the chat and, after 0.5 seconds, WhatsApp will show you a new UI, presenting a locked microphone button.
Once it appeared, you will need to slide up your finger for enabling the lock recording. Once enabled, you'll be able to record your message without holding down the microphone button.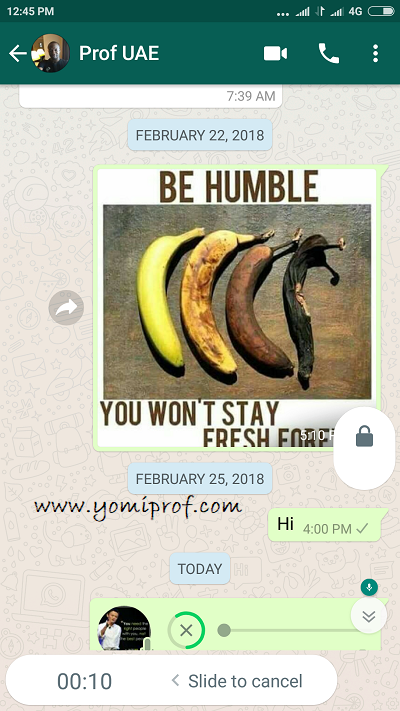 WhatsApp will update the UI again, giving you the possibility to navigate in the chat without holding that obnoxious microphone button!
With time, this feature and the number change feature will be rolled out globally to Android, iOS and windows users.
Upcoming Feature:
Possibility to listen to your voice messages before sending it.
Speaker pack size: You'll be able to read the size of a sticker size before sending it